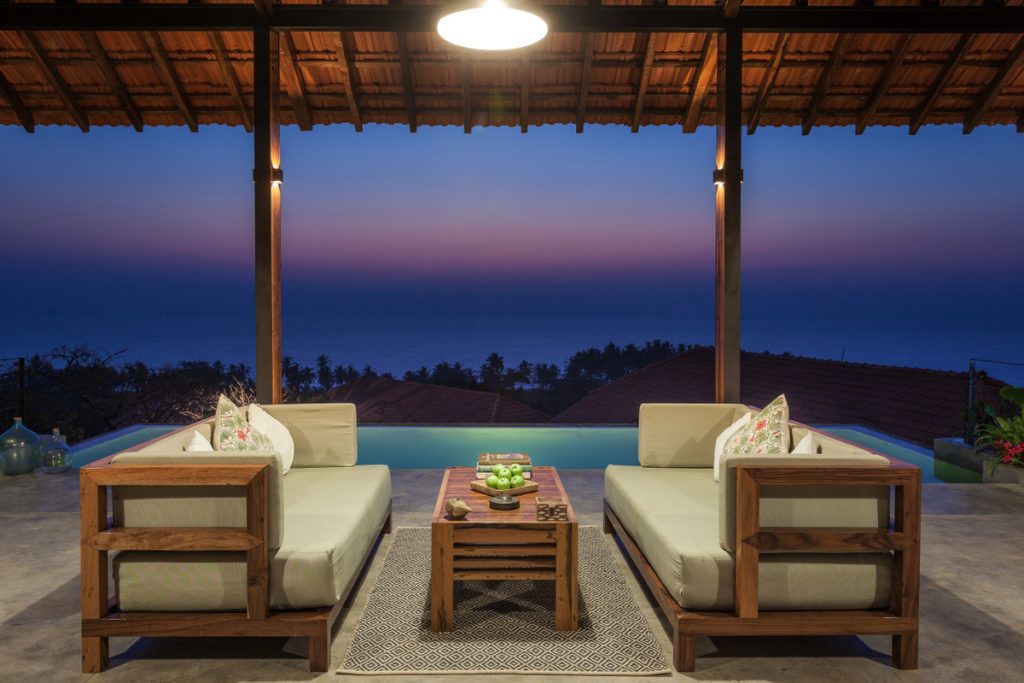 A Responsible & Sustainable Model
19th April 2017
---
Recently, a well-known décor designer and writer—Lakshmi Nagarajan wrote to us with very interesting questions about the Coco Shambhala villas in Goa and Sindhudurg. And we were happy to oblige with honest answers about what makes the Coco Shambhala villas unique!
This article is special to us because it is the first time that the Coco Shambhala luxury villas in Goa and Sindhudurg have been written about, together. Here are some excerpts:
The name Coco Shambhala has " popped (up) on several occasions over the last few months for its sustainability, eco-friendly villas in Goa. Goa is one destination best avoided during the summer. But, Coco Shambhala is different…"
Lakshmi humbles us with her compliments: "Getting listed as one of the 25 best beach villas in the world is no mean feat for a property. The story of the genesis of Coco Shambhala by Giles Knapton, a self-taught designer/expat in India who first came to the country as a young backpacker, is as inspiring as it is tasteful aesthetics."
And here is why you should head to the Coco Shambhala villas for a family summer holiday:
"Goa is harsh in summer..with such thick foliage around, does one get to feel the difference within the property?
In terms of design, we strongly believe in building structures that are in keeping with the local milieu and climate.  Both Coco Shambhala Goa and Sindhudurg have luxury villas designed with large, open air living pavilions set in the midst of tropical, jungle style gardens. And one definitely feels a quiet coolness, stepping into Coco Shambhala, as the palm fronds, firangipani trees and bamboo lull one's being into calmness. This is proved also by how many people stay with us in the summer…"
To read more about our Q&A with Lakshmi, head here: http://dressyourhome.in/3507/goa-summer-destination-coco-shambala-goa
Where: Dress Your Home Website
When: 17 April 2017