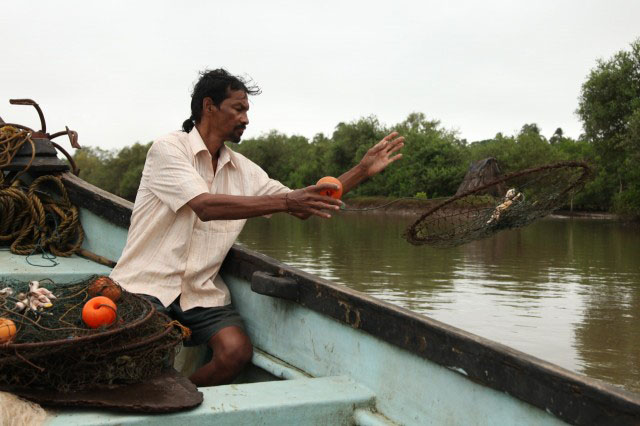 Crab fishing
21st December 2016
---
Crab fishing is one of the most unique and interesting trips we offer to our guests; in fact, for many it has been one of the highlights of their stay with us!
Trips can be arranged at any time of day, though usually it is better to head out in the late afternoon (tides permitting) to experience the river and its wonders at their very best.
The trip takes you from Amigo's (a 5 minute drive from Coco Shambhala) down river to meandering backwaters where crab pots are dropped into the water (in the hopes of catching something tasty for dinner!).
Beautiful sea eagles soar above your head whilst flocks of spectacular egrets paint the trees with their white plumage (don't get scared now, but there has been the odd sighting of a crocodile). After a gentle spot of fishing, the return trip home allows you the opportunity to retrieve the crab pots and see just how many pincered friends you have caught (if you take this trip with children this can become quite competitive having said that the adults can get like that too !)
The crabs are taken back to Amigo's where Sabita will cook them for you in a spicy chard sauce; though they can be cooked more simply if you prefer the same.
It is truly a magical day out, away from the tourist traps and you see a totally different side of Goa from the boat one. One that is in harmony with the environment surrounding it and treats it with respect as it not only provides food but a way of life too. Not to be missed.
Prices start at Rs 1600/- per person, inclusive of dinner. Please contact our staff to book a crab fishing trip for you.