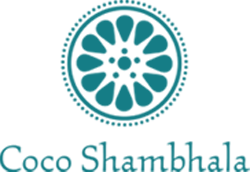 Luxury Holidays by the Sea
Coco Shambhala—a place of peace, happiness and tranquility. Come and experience "Shambhala" with us in the vibrancy of Goa and the innate beauty of Sindhudurg, along the western coast of India. Named amongst the best beach villas in the world by Conde Nast Traveller magazine, our bespoke luxury villas are created to give you an extraordinary holiday. We welcome all our guests at Coco Shambhala as friends, and like all good friends, we hope you keep returning to create new memories with us in our villas in Goa and Sindhudurg.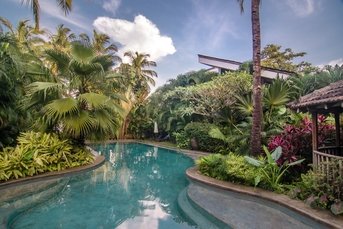 villas in goa
The villas in Goa are luxury holiday villas set in a tropical jungle style garden, with a free form swimming pool in their midst. Private fine dining, seasonal gourmet menus and cooking lessons are the highlights of this villa property which was awarded India's Best Boutique Hotel 2016. A carefully curated Forest Essentials spa with wellness and beauty treatments completes the ultimate indulgence in this oasis that we have created in Goa, only 500 metres from the beach. To experience the eternal summer of the tropics, plan a luxury holiday with us.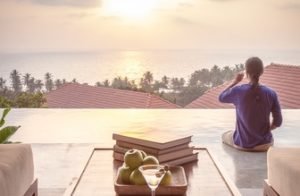 Villa Hotel in sindhudurg
The villas in Sindhudurg are luxury holiday villas created in a part of the unexplored western coast. This villa property boasts of architecture and design that is the first of its kind in India with luxury villas raised on steel columns and private infinity pools located a mere 200 metres from the beach. A Forest Essentials spa, seasonal menus that celebrate sea food and local fresh produce and the finest selection of handcrafted beers and spirits make this a truly unique holiday experience. Whale spotting, leopard sightings and a wide array of local and immigrant birds make this a nature lover's ideal retreat with just the right amount of indulgent luxury!