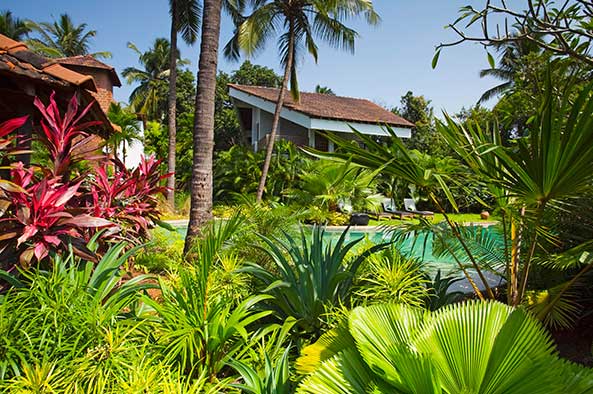 The Uber Chic Boutique Luxury Resort
22nd April 2017
---
Ethel da Costa, the lady behind the fabulous Forest Essentials store in Goa reviewed us in January and left us gushing. And here, she does it again!
We cannot thank Ethel enough, for celebrating the essence of Coco Shambhala, as much as we do!
Recently, Ethel da Costa wrote about the advent of Goa, "India's sunshine state" as "a hub for food and beverage entrepreneurs". Food tourism has prompted this progress and as the writer says:
"This has prompted gourmet lovers from all over India and abroad to come to Goa, don the chef's apron and showcase a menu of improvised, personalised, classy yet home-made fare. This momentum is bringing the state and its new culinary citizenry many accolades and encores for their chic eateries. Is this yet another reason to tempt your taste buds for the Amoravida life? Of course it is!"
We're particularly stoked at how well Ethel understood our director Giles Knapton's vision and persona, and described him as a "nomad, restless traveller, part-time interior renovator, full time software geek, who decided to meander off the beaten path" and open the Coco Shambhala luxury villas in Goa.
And here is why Giles decided to build the Coco Shambhala villas long the Indian coastline:
"I have always loved tropical architecture and garden design…I wanted to create a unique hospitality experience based around architecture, design and personalised service. India was my first thought. It's not the easiest country to set up shop as a foreigner and I looked at alternatives. But I love a challenge! And India is one of the few places left where you will find an artisan in a tradesman"
And in the writer's words, "Thus was born Coco Shambhala offering a uniquely conceived Mediterranean menu that has locals seeking reservations 48 hours in advance."
To read the full article, head here: http://amoravidagoa.com/amoravida-blog/where-food-is-business-with-pleasure/
Where: Amoravida Goa blog
When: 28 March 2017