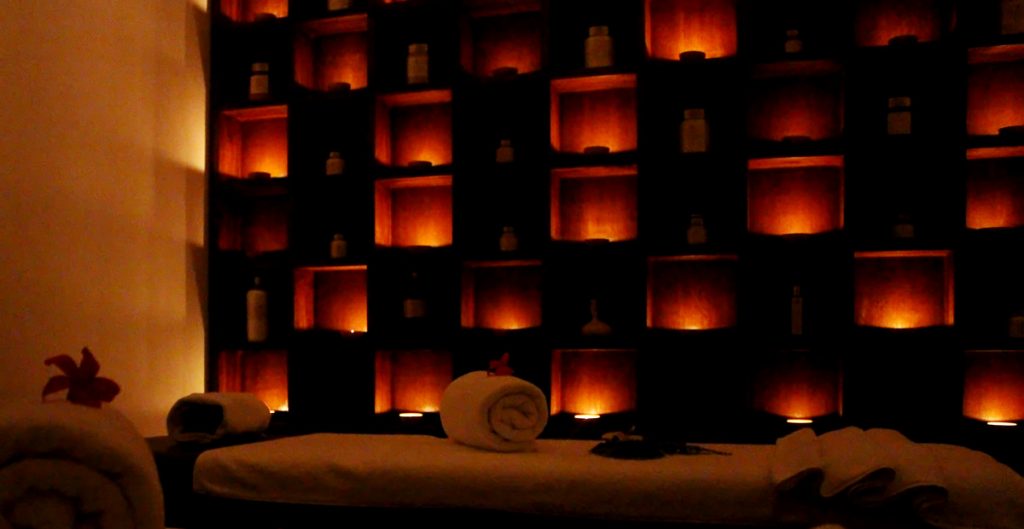 The Coco Shambhala Spa Experience
18th February 2017
---
We are delighted to announce the opening of our new spa at Coco Shambhala, Goa. For the past several years, we had a little corner of our tropical gardens converted into a massage space and carefully selected therapists from the best wellness centres in the area, invited to provide treatments to our guests.
Guests would frequently request a spa, complete with an in-house therapist and steam room; we are always looking to exceed expectations, so we have gone ahead and constructed a spa in the gardens with therapies and massages in partnership with Forest Essentials—embodying the spirit of "Elegant, Luxurious Ayurveda".
The Coco Shambhala spa has been designed as a calming, inclusive space for the weary traveller as well as for the indulgent globetrotter. We have recently welcomed a therapist to become a part of the Coco Shambhala family, as the resident masseur.
Sumesh, our head therapist, is a young, vibrant and ever-smiling man, with over 8 years' experience in wellness and certifications in Panchakarma Ayurveda and Western therapies including aromatherapy, Swedish massage and deep tissue massages. Sumesh has trained with senior spa therapists from Thailand and is available at the Coco Shambhala spa room or the comfort of your own villa, to help you relax and unwind!
We recommend an informal discussion with Sumesh, during your stay with us, for wellness suggestions. After a deeply relaxing, sumptuous massage, spend some time in the steam room, allowing your pores to open and refresh!
The Coco Shambhala spa services are always at hand, to rejuvenate you from a long journey or to prepare you for a fun night out in Goa!