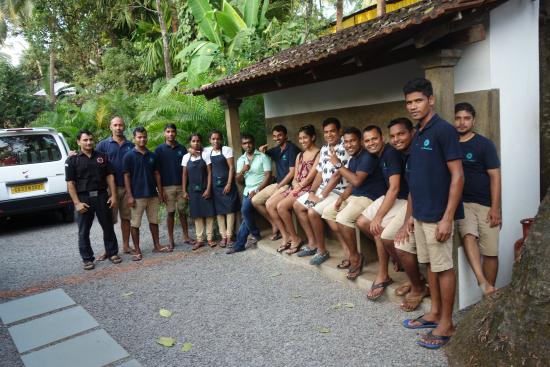 A home for all
18th January 2017
---
Coco Shambhala takes as much care of its team, as it does of its guests. Running an establishment which is home for travelers and employees alike, in a manner most unusual in the hospitality trade, is no easy task!
Here is what Giles has to say about it:
Question One: We pride ourselves in being a part of the Coco Shambhala family. It's a relaxed setup where friends work together and that is so rare to find. How did you go about achieving this?
If you think about it, we spend more hours of our lives at work than anywhere else. An employee in India works for roughly 45 hours a week, or more. If the workplace is safe, warm, friendly and comfortable, one doesn't wake up dreading to go into the office. In fact, one looks forward to it! So, I have created an environment which is free of hierarchies; which seeks to be stress-free and takes care of the team just as a family. I have been lucky to find the right people who fit in like jigsaw puzzle pieces, in my vision of Coco Shambhala.
Question Two: How does the infectious friendliness of the staff translate in terms of guest experiences?
A lot of our guests come in here, and are genuinely surprised at the way we run Coco Shambhala. We don't follow any pre-taught hospitality gimmicks here. There is just a common desire to make the guest's holiday an experience of a lifetime. That's all it takes, really. If you welcome someone as a friend into your home, they will return as friends, not once, but often.