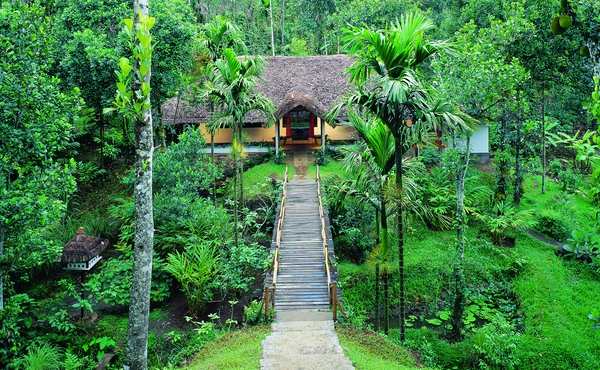 Spice Plantations
21st December 2016
---
Spice plantations are, undoubtedly, one of the finest ways to discover the roots of where all are condiments come from. The tropics are the natural home of most Indian spices and Goa, is home to some of the finest spice plantations in the coastal belt of India!
The Tropical Spice Plantation is our favourite of the lot. Set apart, with the entrance through a subtle parking lot over a bridge, listening to the mellow sound of a small creek flowing below, it induces a sense of calmness.
Greeted with a fresh flower garland and a red "tika" on the forehead, one enters the intoxicating world of spice plants where each heady aroma alerts the senses in its direction.
One starts off into the small almost jungle like plantation seeing the first exotic plants. After a lifetime of using herbs and spices, finally connecting them to the plants and surrounding they actually come from can be quite exhilarating!
The guides in this plantation are cheerful and happy to share some excellent, easy-to-use home remedies derived from spices!
The entry fee is a modest Rs 400/- per person, and includes a welcome tea beverage, a guided tour and a fresh lunch of traditional Goan cuisine. One can also indulge in some spice shopping here!
The spice plantation tour is ideal for days when you want to take a break from the beaches and want to head instead, into the interiors of Goa. Please let us know if you'd like to book this experience and our team at Coco Shambhala will be happy to help you!