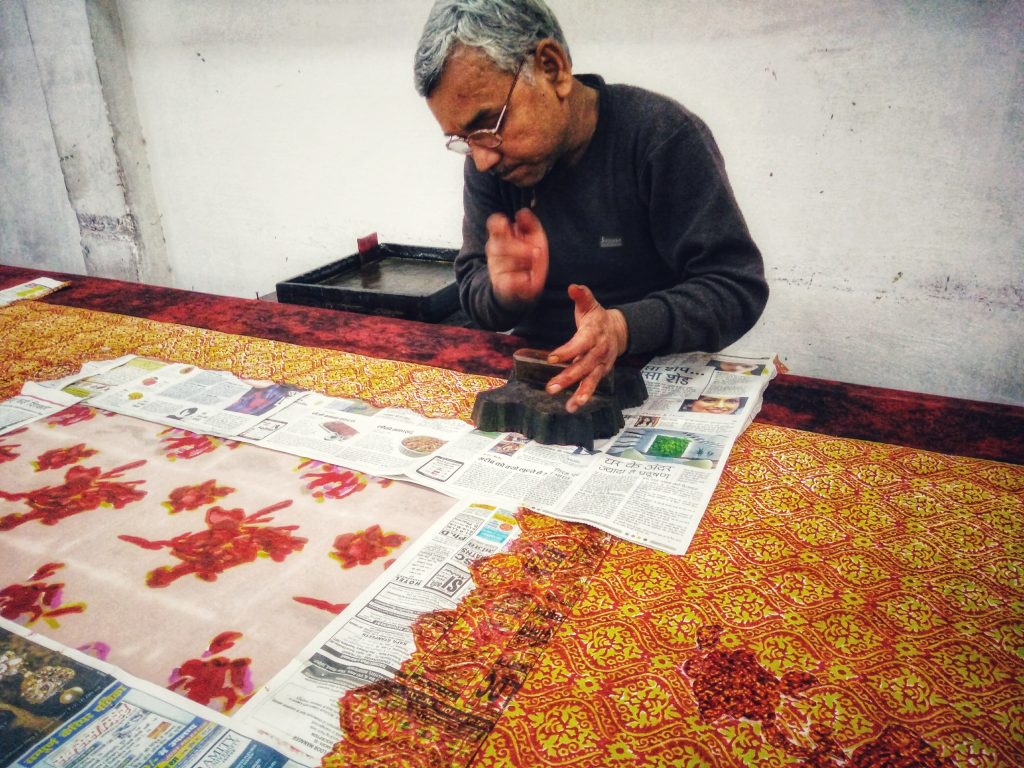 Our Quest for Soft Textiles
9th September 2017
---
As the days of the construction drew close toward January 2017, it was time for us to go on a search for soft furnishings that would complement the luxury villa architecture of Coco Shambhala Sindhudurg.
A friend put us in touch with Mr Vikram Joshi, the founder director of "Rangotri". Mr Joshi is an artist-entrepreneur who specializes in block print patterns. In this business, for nearly three decades, he is a man of few words, many designs! Rangotri exports most of its products across the globe and their quality, hence, is of an unmatchable standard.
As we stepped into the world of Rangotri, the most beautiful building in Sanganer (very close to the Jaipur airport), we could not help but gaze in wonder at the simple, clean processes of this brand. Mr Joshi's office is a quiet corner full of newspaper cuttings, designs and a personal touch; their main "show room" is a room full of beautiful prints that are in current order and are displayed on grey shelves that complement the colours of their soft furnishings. As we continued our guided tour through the world of Rangotri, we were taken to the basement which is a treasure trove of old and new designs, carefully boxed away. This is also where large swathes of cloth are held taut on wooden frames and a team of artisans use wooden stencil blocks to print them.
In the outside courtyard, these coloured bales of cloth are dyed and dried on lines running across the entire yard. Through a small door, we enter the old building where two men sit creating wooden blocks. The articulate design and their handiwork is humbling considering all they use is a chisel and hammer, as they sit on their haunches in the balcony.
What we love about Rangotri is that they do everything in-house—from making the wooden blocks to tailoring, ironing and packaging the finished product.
All the soft furnishings at the Coco Shambhala luxury villas—sofa cushions, dining cushions, bed cushions and bed runners are from the house of Rangotri. For a specific design print, there is a minimum order quantity, but if you are ever in Jaipur, don't miss this phenomenal store; they stock current prints in-house and also have a factory surplus store where you can buy the most amazing hand block printed furnishings for a steal!
For more information on Rangotri, visit their website: http://www.rangotri.com