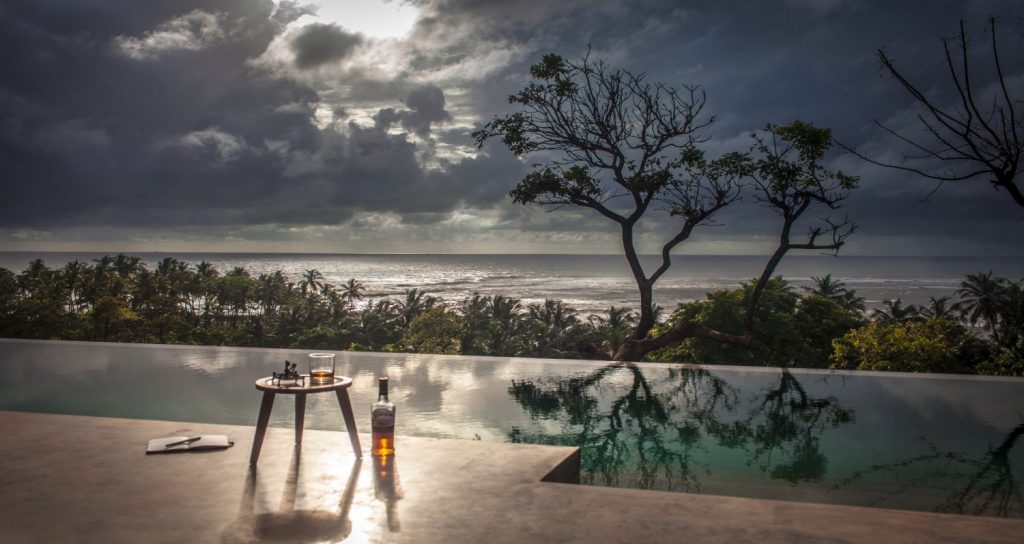 Sea Facing Infinity Pools
30th September 2017
---
While designing the luxury villas at Coco Shambhala Sindhudurg, the director Giles Knapton faced a conundrum. Should we have a large freeform swimming pool similar to the one in our luxury villas in Goa, or should we go all the way and create infinity pools that are private to each villa?
The answer stood in our vision of hospitality—to never turn down any demand of a guest and to exceed expectations. Thus began the construction of 04 private infinity pools, in the Coco Shambhala Sindhudurg luxury villas, all with sweeping vistas of the sea.
Each private infinity pool has its own filtration system and stands fully hidden, to ensure the utmost privacy for all guests. In keeping with our eco-friendly ethos, all the pools are completely chemical free. Our system for keeping the pool water sparkling and clean, is simple. The water for the pools is sourced from our private bore well and goes through a triple filtration technique to ensure its cleanliness.
We use simple and effective tools to keep the pools sparkling—hand held vacuums and brushes. And we are proud to say that none of the pools use blue floor or wall tiles; instead, the finish is a plain grey cement finish. And yet, our private infinity pools always look clear like spring water and blue as the Arabian sea along the Konkan coast!
To experience true luxury, book a holiday with us at Coco Shambhala Sindhudurg. You will walk away with a holiday experience of a lifetime.