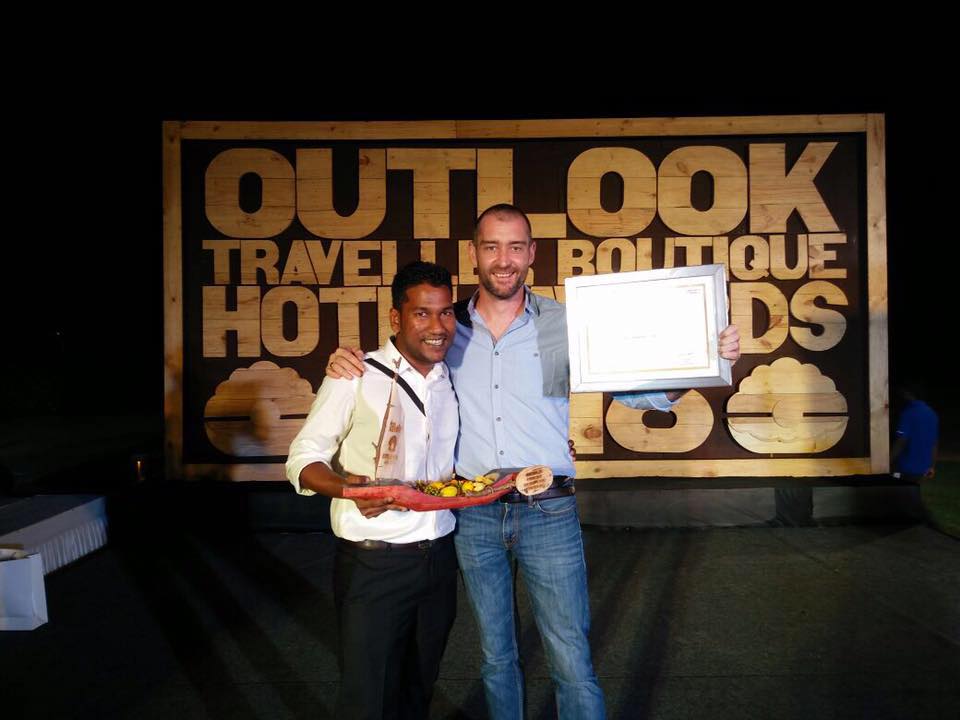 Best Boutique Hotel in India
21st December 2016
---
The Outlook Traveller Awards was initiated in 2016, as a one-of-its-kind initiative in India, to honour luxury boutique hotels in the country. An accomplished and diverse jury evaluated the nominee hotels with a simple focus in mind— local experiences combined with excellent style, service and hospitality.
We were at the awards ceremony this year. With nominations ranging from Best Luxury Camp to Best City Hotel and India's Finest Boutique Hotel, the list of nominees was invigorating and challenging.
As our directors, Giles and Savio, sat through the awards ceremony, doubts were beginning to creep in. Would we win amidst these stalwarts of hospitality? Would Coco Shambhala, a small villa hotel, win any award?
They saved the best for last—India's Finest Boutique Hotel. And we resigned ourselves to trying again next year. Until the announcement came, for Coco Shambhala! Our happiness knew no bounds, as we grinned towards the stage to accept this incredible and joyful surprise.
Our incredulous astonishment, at receiving the award, points inward; we work to make people happy on vacation and, at the same time, we work on exceeding expectations. But we don't assume to be the best. And perhaps, that in essence, is why Coco Shambhala is India's Finest Boutique Hotel this year.
To celebrate, we launched our very own Coco Shambhala Spa this year; and invited our guests to a complimentary wine lunch and massages. Hopefully, we can keep up the award winning streak in the future!
This is, perhaps, the most opportune moment for us to thank YOU—our guests, who made this feat possible for us!
Read more about Coco Shambhala at the Outlook Traveller Awards 2016 here: http://www.boutiquehotelawards.in/?listing=coco-shambhala-goa