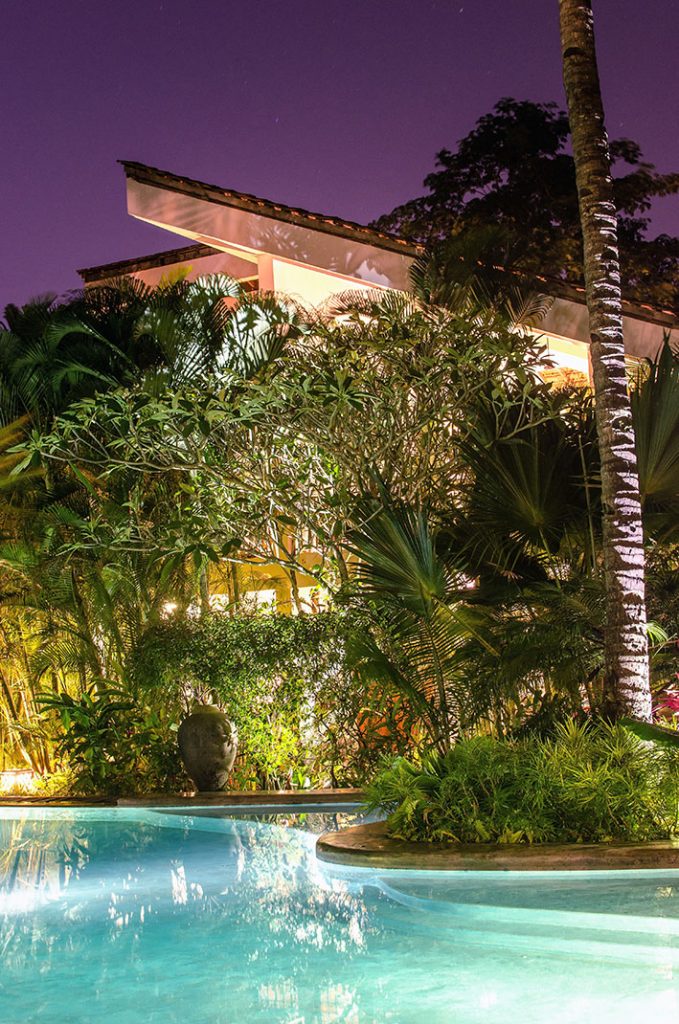 Exquisite Designs hidden in the heart of Goa
29th December 2016
---
The late great architect Geofrey Bawa said "Life in the tropics is about living out of doors".
The tropics have a long tradition of open pavilions, which are the essence of building in this part of the world, revealing a deep sensitivity to the climate and landscape. The art is to create the illusion of inviting the rich tropical gardens into the living space and extend the living space out into the glorious sensual world around you. The pleasure of tactile and sensorial experiences cannot be underestimated – the need to touch, to feel, to respond to a breath of wind, the fragrance of a flower, the sound of a frog or a parakeet.
Tropical living, at its very best, can be witnessed and enjoyed as one of the greatest examples of tropical villa design in the world at our villas. Every space in each villa at Coco Shambhala is carefully designed to offer a lifestyle approach to your wellbeing through the choreography of the elements and the manipulation of lighting for an atmospheric ambience and an indulgent escape.
We used our own interpretation of traditional tropical design and worked closely with local trades people to allow a penchant for hedonistic spaces through luxurious open air rooms to flourish. Nowhere demonstrates this better than the stunning first floor open plan living spaces which take advantage of the cool sea breeze to provide cross ventilation. These shady, breezy spaces in the treetops capture the magic of staying in the tropics.
The most seductive rooms have no doors or windows, they're sumptuously furnished indoor-outdoor spaces which allow you to interface with the heady tropical environment – like the open air colonnaded jet pool rooms, a place to relax and escape with your subconscious thoughts.
Everything is tied together with extraordinary jungle style gardens which continue to surprise and astonish as the days pass by. The most wonderful thing about Coco Shambhala is that the houses are available for exclusive holiday vacations, so come experience it for yourself and be inspired!