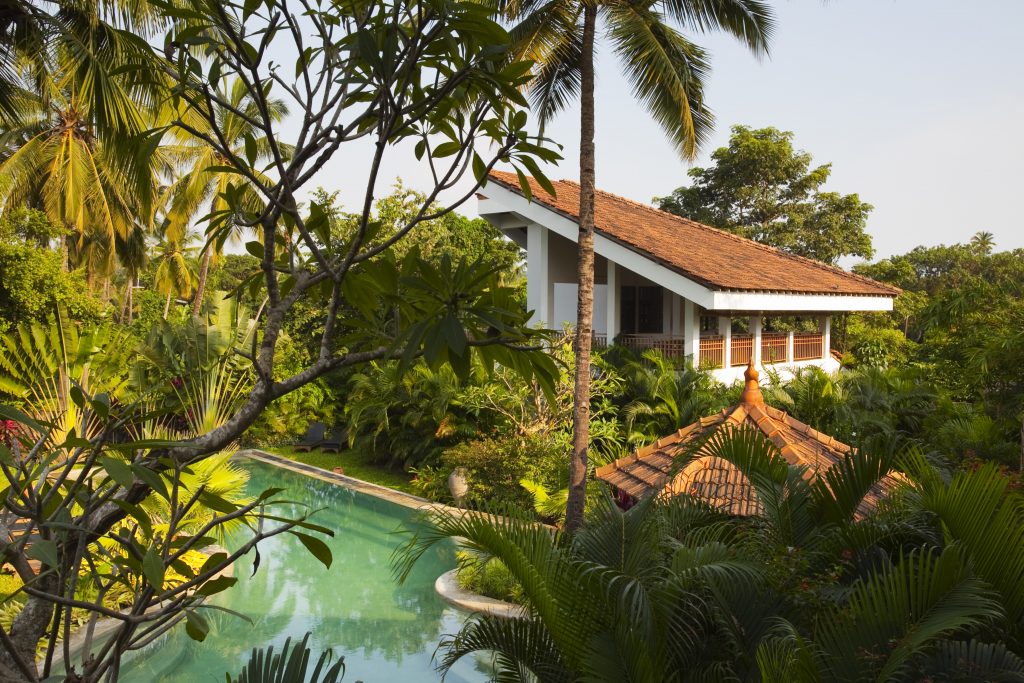 A special visitor comes to stay
21st December 2016
---
Earlier this year, Kristy Gray from London Evening Standard came to stay with us at Coco Shambhala, Goa. Kristy enjoyed her stay and gave us a lovely surprise in the form of this article, which appeared in the newspaper in London, this summer.
Here are some excerpts:
"Being named among the top 25 beach villas in the world means there's a lot to live up to. Happily, this luxury retreat, with open-air living rooms and treetop views, exceeds all expectations – and will keep you coming back for more."
(Coco Shambhala was named in the World's Top 25 Beach Villas by Conde Nast Traveller UK)
We are so delighted that Kristy noticed one of the keys of our brand philosophy:
"Affable Lincolnshire owner Giles Knapton and his team have worked out the secret to excellent service – they genuinely enjoy what they do and you can tell. The service is unobtrusive, yet so friendly and attentive that by the end of your holiday you will know them all personally."
And she ends her review by acknowledging our best feature:
"Best for: While the four villas offer privacy from each other, they are also designed to work together and sleep 16 people in total, so extended families, groups of friends and corporate groups often take over two, three or all four of villas."
Thank you Kristy!
For the full article, click here: http://www.standard.co.uk/lifestyle/travel/coco-shambhala-goa-villa-review-a3301716.html